The food delivery game has been completely disrupted by the use of food delivery apps. You don't need to have any human contact at all in order to get your pizza delivered — that is, until the delivery person arrives. If you're the kind of person that gets anxiety from talking on the phone, this is the perfect solution for you.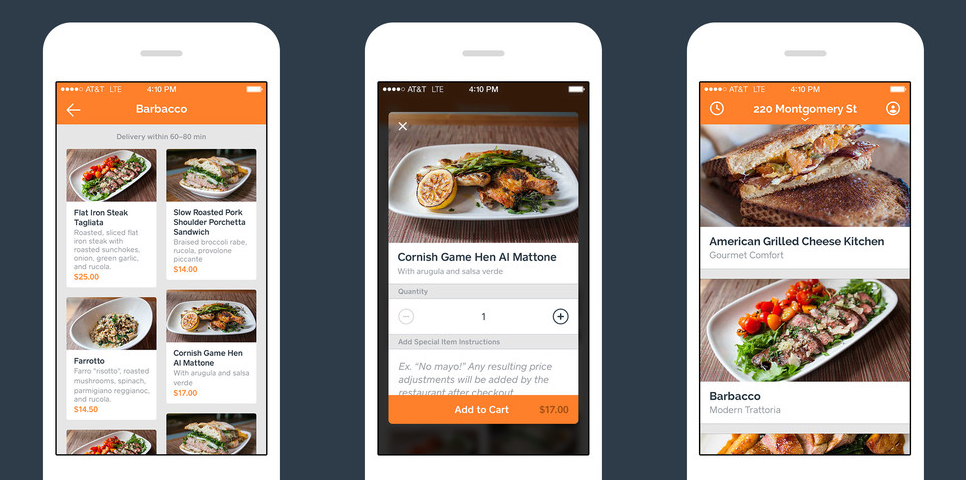 This lack of human contact may be a wonderful thing to some people, but others feel like they're missing the connection that knowing who a restaurant is owned by provides. Sometimes, you want to know where your money is going to and if the person who owns the restaurant has values that align with yours.
Enter Caviar. This food delivery app not only gets your noms delivered to your doorstep, but also gives you insight into who your money is going to. The standout section of the app is its (permanent) section that is dedicated to food businesses that are either owned by are run by women. It's important to be able to directly support women in the food industry — one of the many industries that has not typically been gracious to women.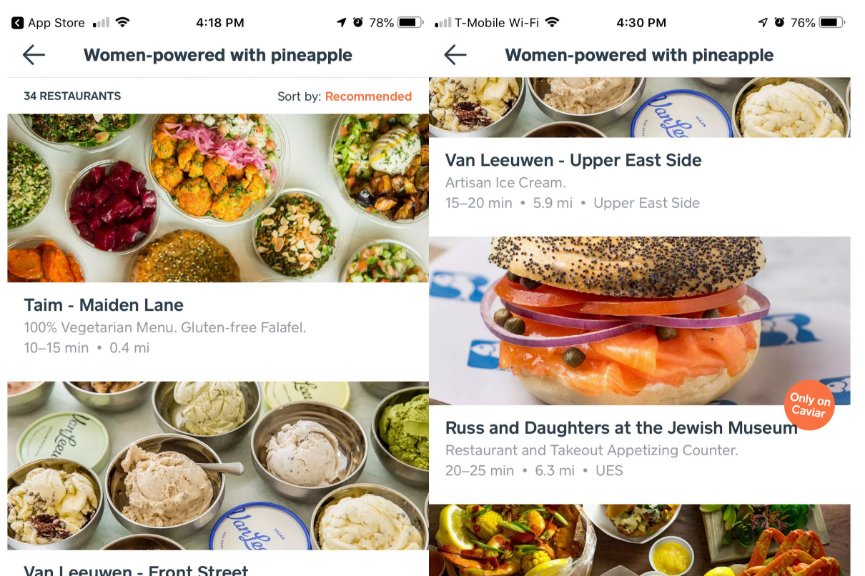 By using the app, you're able to empower women-owned and run businesses and also have you food delivered to. It's the modern-day equivalent to having your cake and eating it too — and in this case, that can include literal cake.
While there are only a handful of restaurants that are currently listed on the app, there is a nomination form where you can nominate a potential candidate restaurant. The only caveat is that the restaurant must include women who work as head chefs in the kitchen, are the business' owners, or are leaders of teams at the restaurant.
The app also plans to hold events in San Francisco, LA, DC, and New York that feature women-led food businesses in order to raise brand awareness and to build a community of restaurants and customers.