Music playlist streaming platform Pandora has had some serious competition ever since other streaming platforms like Spotify and Apple Music have come around. What was once the go-to playlist app has fallen wayward, as most people tend to use Spotify or Apple Music as their all-things music related platform.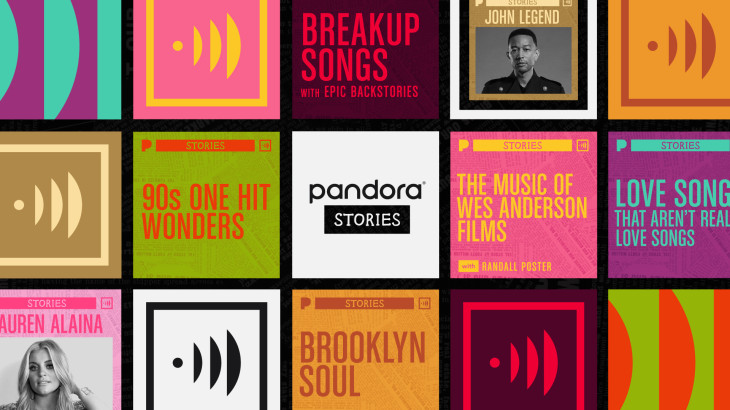 In recent efforts to revive its audience, Pandora has come up with several initiatives that aim to give more creative control to artists. The brand has launched Pandora AMP, or Artist Marketing Platform which allows the artists to have more control over how their work is being promoted.
AMP's most recent feature is Stories, a tool that gives artists a voice and allows them to add commentary to their playlists. This gives them the ability to directly speak to their listeners, and can communicate anything they'd like to convey to their fans directly. Stories combines music playlists with podcasts, in an attempt to compete with Spotify's recent acquisition of the rights of many podcasts.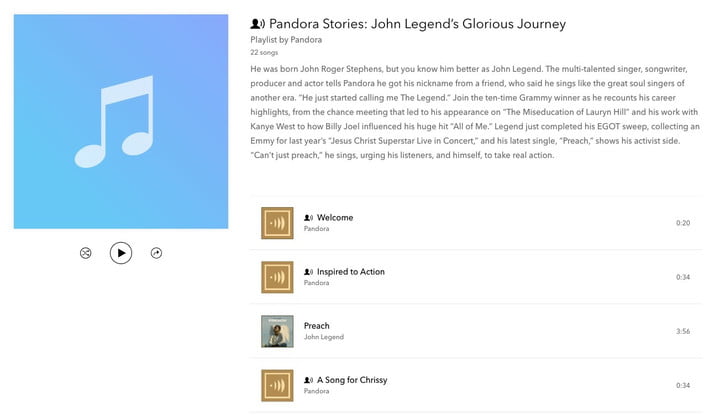 The launch kicked off with playlists by Daddy Yankee and John Legend. Both of the artists weave in personal stories and other interesting tidbits about their creative process in between their songs. Pandora says that they hope other celebrities, not just musicians, will join in on the project. They'd like to see actors, directors, athletes, and more share their personal stories that link to their favorite music as well.
Those who have Pandora Premium can listen to the playlists ad-free, and non-subscribers can listen to the playlists with 30-second ads sprinkled in between.